Marie's World Tour: Jambo, A Week in Nairobi
A graphic retelling of a chapter from
Stalking the Wild Dik-Dik: One Woman's Misadventures Across Africa

Written by Marie Javins. Art by Don Hudson. Lettering by Jon Babcock.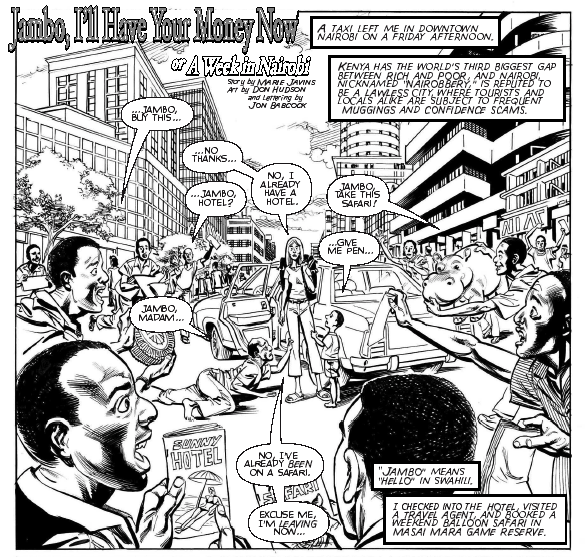 © 2002-2009 Marie Javins. All Rights Reserved.
No portion of this comic may be reprinted without written consent of its owner.